Tour of the monasteries in Athens
The Holy Temple of the Resurrection of Christ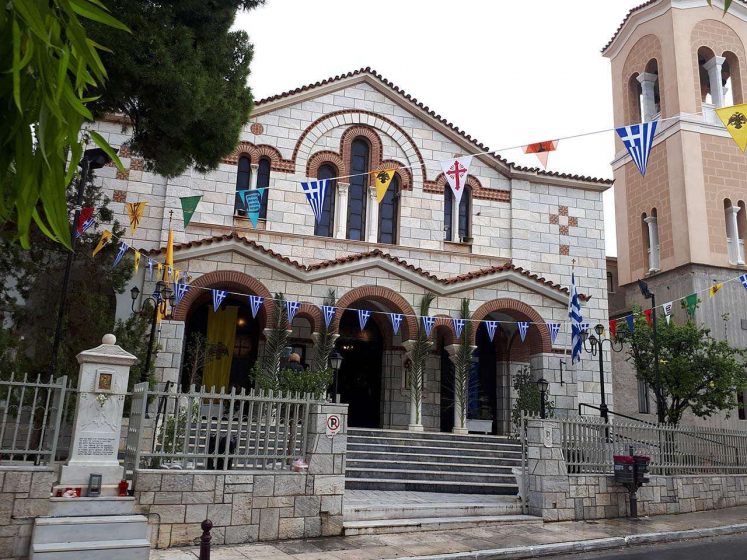 The Holy Temple of the Resurrection of Christ is in the center of Spata, Attica. It is also known as Christ in Spata. This temple of Christ is threefold. It is dedicated to the Resurrection of Christ, Ascension and Saint Fotini. Its erection dates back to 1934 by land donations and personal work of local residents. From the beginning, a lot of people were visiting the church. So, due to static building problems and capacity, a new and bigger temple was built in 1956.
The temple functions as a Holy Pilgrimage and a multitude of Christians visit it every year. It celebrates three times a year: Easter, 14th of September, and Sunday of Samaritan.
Monastery of St. Ephraim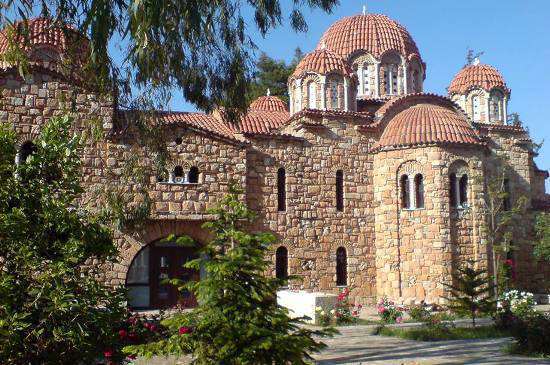 The Holy Monastery of St. Ephraim is a historic monastery and one of the oldest in Attica. It is located on Mount Ammion in Nea Makri and is also known as the Annunciation of the Virgin Mary. The temple suffered severe and barbaric disasters. In its ruins was found the Holy Relief of Saint Ephraim in 1950. Since then, the holy relicts of Saint are in a reliquary in the temple sanctuary.
The monastery since then is one of the largest pilgrimages in the whole of Attica. It celebrates in: May 5 of St. Ephraim, January 3, and the Annunciation of the Virgin Mary.
The Holy Temple of Pantokrator-Tao "Daou" Pentelis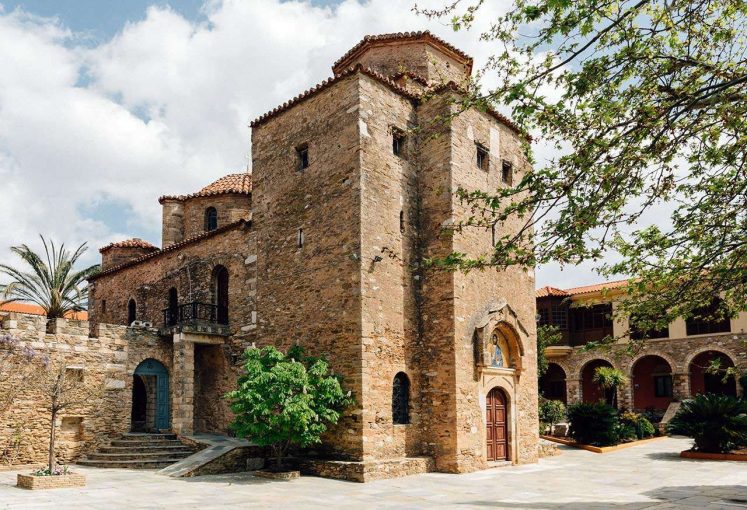 The Pantocrator-Tao Monastery "Daou" Pentelis was founded in the 9th century. It is located to the east of Penteli and a lot of Cristians visiting it every day. The three-storied Katholikon of the Monastery is of unique architecture in the Balkan region. The name TAO is probably derived from the peacocks which are depicted inside the central building and on the wall of the yard.
The monastery has suffered many disasters over the centuries. In 1965, more than 180 tombs were found with monks' relics. These holy relicts are now kept in a reliquary in the vestibule and in a special place next to it. Next to the temple there are chapels dedicated to many different Saints.
Within the Monastery there are many workshops and it is open every day.
So have you already enjoyed this tour? Have a look at other tours in Greece!
Holy temple of Resurrection of Christ
Monastery of Saint Ephraim
The following are included in any tour:
English speaking driver
Luxury vehicle
Pickup services
Fuel & tolls
Bottled natural water
All taxes & fees

The following are not included in standard tours and are provided for extra:
Entrance fees to archaeological sites
Entrance fees to museums
Professional (licensed) guide (you may ask one at the booking procedure)
Personal expenses
Meals (lunch or dinner)
Other beverages
Tips and gratuities (optional)