Hiking at Kitheronas
Kitheronas mountain is located on the west side of Parnitha mountain and it is merged with Pastra mountain. It is close to Athens, about 1 hour far. Its altitude is 1.409 meters and the top is called Profitis Ilias (Prophet Elijah). Due to its altitude it is covered by forest and doesn't have alpine parts. It has several pine forests at lower elevations and a fir tree forest, around the top. Its name comes from the ancient king of Plataea. The most famous villages of the mountain is Plataea and Erithres. These villages and the mountain are the natural borders of Athens and Thebes. From the ancient times it was a place of military significance because of its location.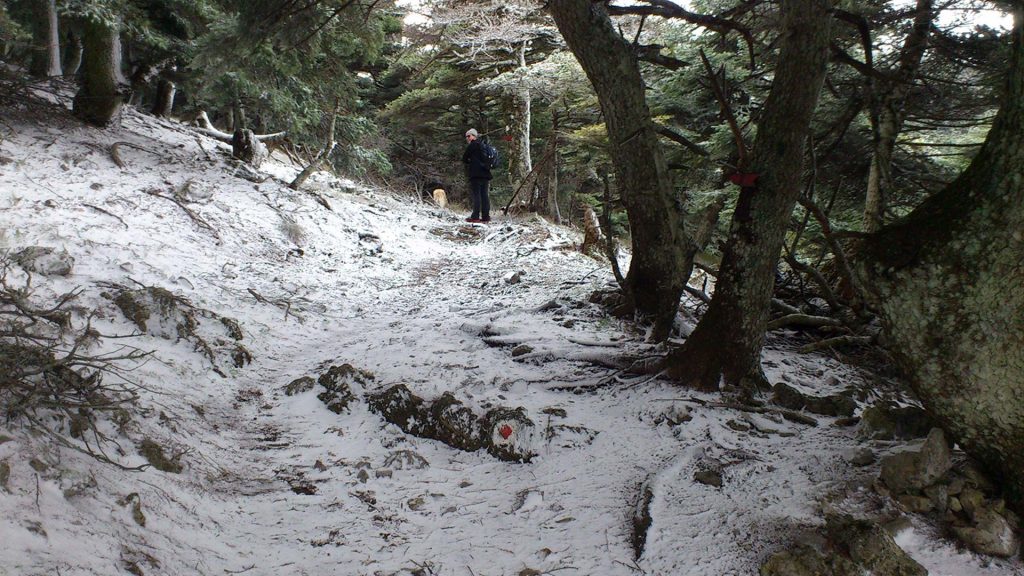 Moreover, if you wish it is possible to visit other significant sights close to Kitheronas such as the above. Firstly, we visit the archaeological site of Plataea and Leuctra which are popular of the battles that took place there. Also, we visit the Holy Trinity Monastery that is a beautiful Orthodox Christian monastery. Last, close to the mountain is a famous summer destination for Athenians, Porto Germeno. It is combines beautiful coast with pine forest.
On the mountain there is a mountaineering route which we follow. We start our hiking from the village Vilia. We take the trail from the village and start hiking through pines. Then we follow the path until we reach the first firs. Afterwards we continue to a site of lower vegetation. From this spot we take a path that lead us to the top. At the ridge we have the delight to gaze the beautiful view. From that point we can see mountain Parnasos and Dirfys. To get to the peak we have to follow a steep slope full of firs. However the result reward us. We take a break there and next we take the way back. Our mountaineering is approximately 5 hours in total.
So have you already enjoyed this hiking tour? Have a look at other tours in Greece!
Departure from your site at 07:00 am
Hiking on the trail during six hours