Hiking at Parnitha
Parnitha is a mountain of Attica in the north side of Athens. It is approximately 1 hour far from the center of the city. Its altitude is 1.413 meters and the peak is called Karavola. It is designated a national park and is an important site for wildlife, birds and vegetation. A lot of pines in the low and fir trees in the higher cover the mountain. It includes ravines, gorges, streams, caverns, potholes, lakes and its rocks are especially limestone. In addition, Parnitha is characterized by dense and special flora and fauna. There you can see the red deer which is known from the ancient times. A great variety of plants and scarce species as red tulips and red lilies can be seen, too.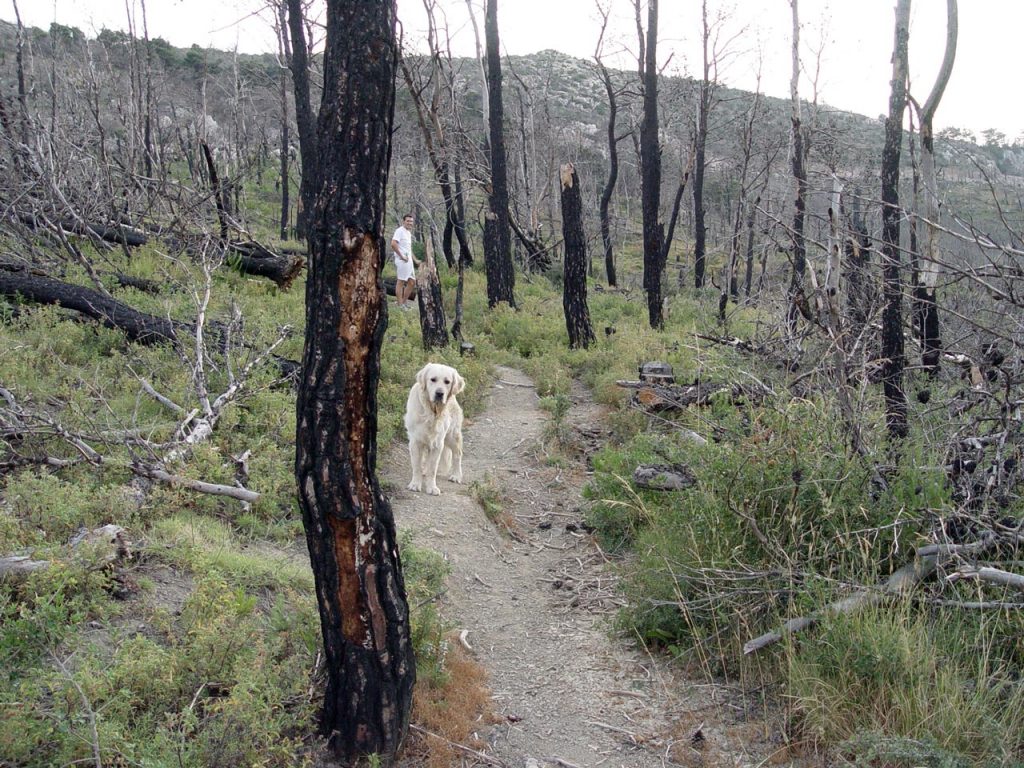 Furthermore, in Parnitha there are a lot of monuments as a royal palace, ancient fortresses, a Byzantine Monastery and beautiful natural important sites. In the antiquity many settlements had grown there. Also, Parnitha is available for many outdoor activities such as hiking, bicycling, climbing and speleology.
The mountain has a lot of mountaineering routes. Passing through them we observe vegetation such as: firs, pines, oaks, junipers, plane-trees, and brushwood. We start from the center of Athens with our van until we reach the starting point of our route. We offer the two most important routes.
The first route starts from Mpafi refuge. We follow the trails to the east Koromilia springs. Then we continue back to Mpafi refuge to drink or eat something if we want to. During our hiking we pass through the fir forest, pines and maquis. The route offers a great view of mountains and sea gulfs. The total time is 3 hours.
The second route begins from Metochi continue to Keramidi and Tamilthi. We pass through the chapel of Agios Georgios and then west to Koromilia ridge. We follow down the trail until we reach Keladonas gorge and we see the cave of Panas. The duration time is 3 hours.
So have you already enjoyed this hiking tour? Have a look at other tours in Greece!
Departure from your site at 07:00 am
Hiking on the trail during three hours